There has been some recent commentary about the value of recording lectures at university and elsewhere (see Mark Smithers' blog and comments). To set up and automate such a system involve high infrastructure costs, and questions being asked about the return on investment with regard to use & reuse of recordings. Just how
At my university there is a significant usage of recorded lectures, and students demand access to them. Staff are stressed over whether the recordings have worked and are of good quality. Some staff even fear that they will receive bad student evaluations if the system fails and students complain over not having access to recorded lectures to supposedly review their study.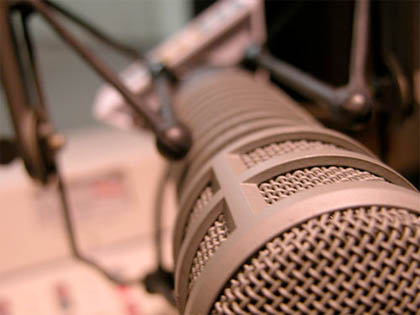 Photo credit: Ben McLeod
I don't want to go into the pros and cons of recorded lectures or of the systems that support them. What I wanted to write about was the process we've just begun of reviewing our current lecture recording system. We undertook a logic mapping workshop with relevant stakeholders from across the university and spent some time working through strengths, problems, solutions and benefits (sort of like SWOT but different).
One of the outcomes of this process was to suggest that we may need to think differently about our idea of what a lecture is. The technology has been constraining the paradigm of what we understand the lecture to be. Originally developed to be able to record the delivery of an oration and maybe also capture a series of powerpoint slide or some video, the software was modelled on the idea of one teacher talking to an audience (of students). Blended and flexible learning paradigms are showing us that the traditional oration (while appropriate in some circumstances) needs to be adjusted to support new ways of teaching and learning.
I've been encouraged that we will be developing a proposal and framework that understands that we may need to record more than just a stand & deliver lecture. We'll be seeking to be able to record interactive lectures, short ad-hoc talks & presentations (with or without video). The aim then, is to also be a catalyst to help teachers come to understand different models for getting a message across.
As Stephen Downes recently argued in a debate, 'The Lecture Must Stand', it just needs to be adapted appropriate to the need.