Another busy week so far and the highlight was that we were able to announce (internally) that our university has chosen Desire@Learn as it's new Learning Management System. While we haven't announced anything publicly, D2L made this announcement last week. It's all very exciting as we've been using the same system for the last six years (Blackboard Vista) and it has come to the end of its life and we needed to find another platform to support our learning and teaching program. Our short list of potential systems were BlackBoard Learn (v.9), Desire2learn, and Moodle. Personally I thought that the open source route with Moodle and the Mahara ePortfolio would have adequately suited our needs, but the decision's been made, and D2L it is. Lots of implementation planning underway with configuration, integration, training, migration, trails & pilots all leading toward a phased rollout from Trimester 1, 2011. So, the job is ahead of us and I'm keen to see us make use of some of the available functionality of D2L like their competencies, analytics and learning design tools, as well as the ePortfolio. I'm expecting lots of challenges as well as an excellent adventure over the coming 18 months…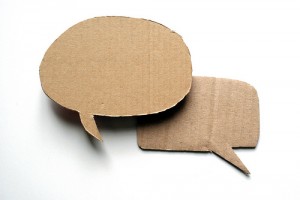 Photo credit: Marc Wathieu
On another matter, I tweeted this during the week,
"@colwar interesting the difference a simple explanatory conversation can make to clear up misconceptions. (let's have more of them)".
It was in response to a situation were I was able to explain how a certain new technology worked and give some people have a better understanding of how the technology functioned. I suppose I'm wondering why people don't seek out good advice and want to know more about something, rather than rely on someone else to make a decision without explaining letting stakeholders know why. Maybe we all just need to make space (and/or go out of our way) to have more conversations and share the knowledge we have. I believe the spent spent doing that would easily cover the delays encountered vacillating around in the unknown.